Knowing the Job Position: Customer Service Representative
            Today, many people apply for the role of customer service representative because of two reasons: (1) it promises a higher compensation than any other entry-level post; and (2) most people believe that the hiring process for the said job is easier and quicker since it normally just takes a day to complete. Due to applicants' tendency of underestimating the assessment during job interviews or having unrealistic expectations of the role, some people are either unable to get the job because of lack of preparations, or they end up not liking the actual tasks that the job entails.
            When applying for the position of customer service representative, or any job position for that matter, it is very important to enter into the commitment with the correct information about the job, the company, and the industry. The applicant must also possess the attitude and skills that are necessary to succeed in the job, an open mindset for the tasks to be done, and the skills needed in the fulfillment of the job.
What does a Customer Service Representative do?
            Customer service representatives (CSRs) go by many names and titles. CSRs could also be referred to as telephone Sales/Service representatives, technical support representatives, attendants, associates, operators, account executives, or call center agents. Taken from the name of the job position itself, customer service representatives are the people who interact with customers on behalf of a company/organization. They provide services to these customers in order to cater to their needs such as providing information about products and services, taking orders, responding to customer complaints, and processing returns.
            To be able to answer customers' questions and help resolve their problems, customer service representatives go through tedious training under the company to learn all the details, the scope, and the limitations of their job. When a customer calls with an issue that has to be resolved, a representative will usually open the customer's file in the company's computer system. Representatives use this information to solve problems and they may also make changes to the customer accounts such as updating the customer's files or notating the inquiries and/or complaints of the clients.
            Customer service representatives work in almost every industry. Their job description depends on the industry of the company in which they work in. For example, representatives who work in the banks may answer customers' questions about their accounts, whereas representatives who work for utility and communication companies may help customers with service problems such as outages. Representatives who work in retail stores often handle returns and help customers find items in their stores.
            Customer service representatives normally do the following:
Listen and respond to customers' needs and concerns

Provide information about products and services

Take orders, determine charges, and oversee billing or payments

Review or make changes to customer accounts

Handle returns or complaints

Record details of customer contacts and actions taken

Research answers or solutions as needed

Refer customers to supervisors, managers, or others who can help
Who can become a customer service representative?
            Fortunately, the Customer Service Representative position is open to almost everyone. The minimum requirements to get the job are as follows: 1) applicants must be 18 years old and above; 2) they must at least be a high school graduate; 3) they must have good communication skills (both in speaking and in writing); and 4) they must be computer literate and they must also know how to navigate basic computer programs or applications. More often than not, call centers would also look for applicants who are amenable to shifting schedules. Essentially, anybody can become a customer service representative as long as they are adaptable and they accept the position with the right mindset.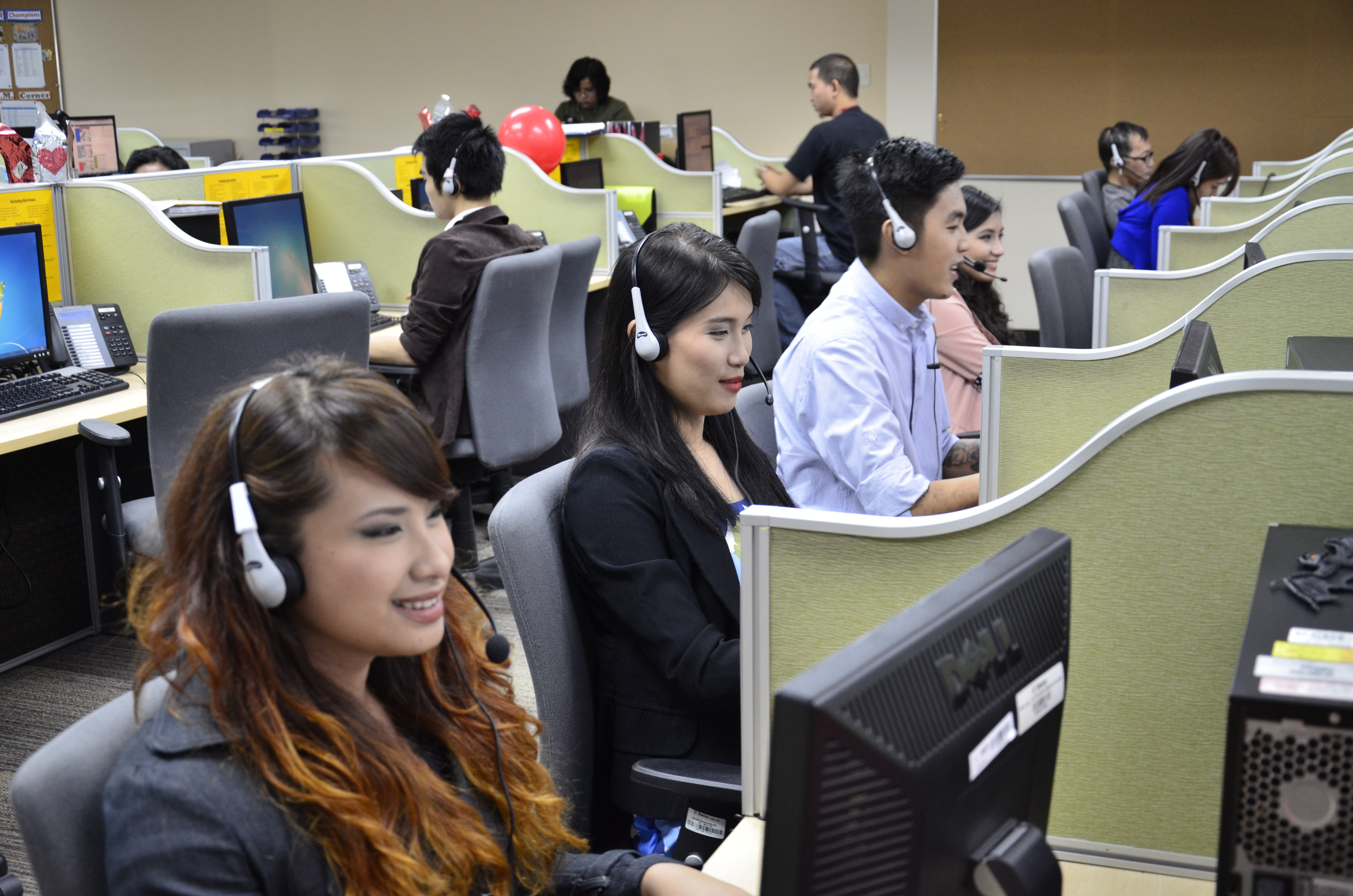 What are the skills needed to become a good customer service representative?
            Although many people believe that the job is very simple, customer service representatives need certain qualities and skills to succeed in this line of work. The following are the essential skills of a good customer service representative:
People skills - Customer service representatives will deal with a lot of people. Most of the time, they have to converse with difficult, angry, or rude customers. In dealing with any customer, a CSR must be adaptable to multiple personalities. He/she must be very patient in assisting them with their inquiries and problems, must be empathetic with their' concerns, and, most importantly, he/she must be personable in order to appease and relate to them.
Communication skills - In a job that requires speaking to customers on a daily basis, it is important for customer service representatives to have at least good, if not excellent, communication skills. This skill is vital to ensure that customer inquiries are appropriately answered and problems are completely and clearly solved. Good communication skills do not just entails proper pronunciation and grammar but also a pleasant tone of voice that reflects a friendly personality.
Product knowledge & understanding - In order to effectively represent the company and cater to its customers, CSRs need to be knowledgeable in the products and services of the company that they are working for. CSRs should also be able to retain as much information about the company and its products and services, especially the answers to frequently asked questions. Product knowledge begets confidence as representatives are eventually able to answer customer questions with ease and customers are reassured that the company values their clients.
Listening skills - Effective communication does not just refer to good speaking skills but also involves active listening skills. Customers will feel more reassured and may be able to create a connection to CSRs who listen to their questions and complaints and digest the information with the goal of resolving the call as efficiently and effectively as possible.
Persuasion skills - In accounts/programs that mainly involve selling products or services or conducting surveys, it is very important for customer service representatives to be able to keep the customers on the line and complete their tasks. In reality, CSRs in this line of work will have to deal with a lot of rude and dismissive customers. CSRs must have (or must be willing to develop) this skill to succeed in this job.
Quick-thinking - Time is very essential to both the CSRs and their customers. On average, customer service representatives need to reach a quota of calls within the work day and customers do not normally have the time or the patience for long phone calls. Customer service representatives must be able to work quickly without compromising the quality of their work. When given a question or problem, CSRs must think quickly on their feet and must be able to answer the customers proactively, properly, and clearly.
Troubleshooting skills - Customer service representatives need to be creative and adaptable in the varying situations that they face. While most inquiries and problems may have a quick, standard fix; some problems have more specific details that may not be answered with a simple go-to response. It is important to pay attention to details in order to be malleable to the needs of their clients and find solutions for any problems that are being thrown their way. When CSRs are able to effectively address customers' concerns and issues, this increases the likelihood of customer satisfaction. Customer satisfaction thus leads to customer loyalty.
Multiple language skills - Although it is not normally a hard requirement in call centers, it is leverage for customer service representatives if they are bilingual or even multilingual. People who know more than one language are considered an asset to the company because they're able to cater to a wider variety of customers when handling international calls.
Why should I become a customer service representative?
            It's great to work as a customer service representative because this job provides many benefits such as assurance of skills development and career advancement. For a more detailed list of benefits available to customer service representatives, check out our other article found here. 
            If you don't believe you would find fulfillment in this line of work, it is understandable because it isn't for everyone. It may also sound like it takes a lot of skills and talents to be able to work as a customer service representative, but these skills can be learned and developed. As mentioned, there are many opportunities to become a customer service representative, and they are open to (nearly) everyone. It is now up to you whether you would grab the opportunity or not.
---
Sources:
sokanu.com
work.chron.com
vocalcom.com
talkdesk.com